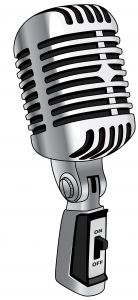 Who loves ya, baby? I do. Last week I was on Sirius Satellite Radio as a guest on MAXIM's "Sex Files" with hosts Amy Spencer and Anna David. Because I know a few of you missed the live interview, I asked their dashingly wonderful producer Troy to forward me the audio clip. Take a listen.
[audio:https://funkybrownchick.com/audio/01-Sirius_Satellite_Radio.mp3|slider=f9a7b0|leftbg=f9a7b0]
Couple thoughts. If you get down with the funky brown via Facebook, Google Reader, Bloglines or something like that and the audio player above doesn't show, here's the direct link. If you don't subscribe to my feed and you'd like to, here's my feed. If you don't know what the hell a "feed" is, read this post. Okay, now, final thoughts … Being on Amy and Anna's show was TONS of fun!! Seriously. So, of course I'm going to plug their show. Sex Files Radio is on Sirius channel 108 MAXIM radio. To learn more about the show, visit www.sexfilesradio.com or Sirius' website. Love the voices on the audio? Check out the other ladies — co-hosts Amy Spencer and Anna David & my fellow guest Judy McGuire — online.

—————-
Credit paid: Image of microphone is by that handsome hunky Swede Peter Suneson from Norrköping.