Everyone else on earth is as annoyed with "purity" as I am, right? The idea that there are two kinds of women—"good girls" and everyone else, and one of them is good for fucking and the other one is good for marriage and never the twain shall meet and zzzzzzzzzzzzzzzzz? How is this fulfilling for anyone? Enough.
Lindy West, everybody! If you like that, come hear me, Lindy, Jolie, and Logan tape How To Be A Grown A$$ Woman at WNYC. Tickets are $15. Crazy, right? We're doing a show, giving it to you, and comp'ing you a glass of wine for coming. Weird ;)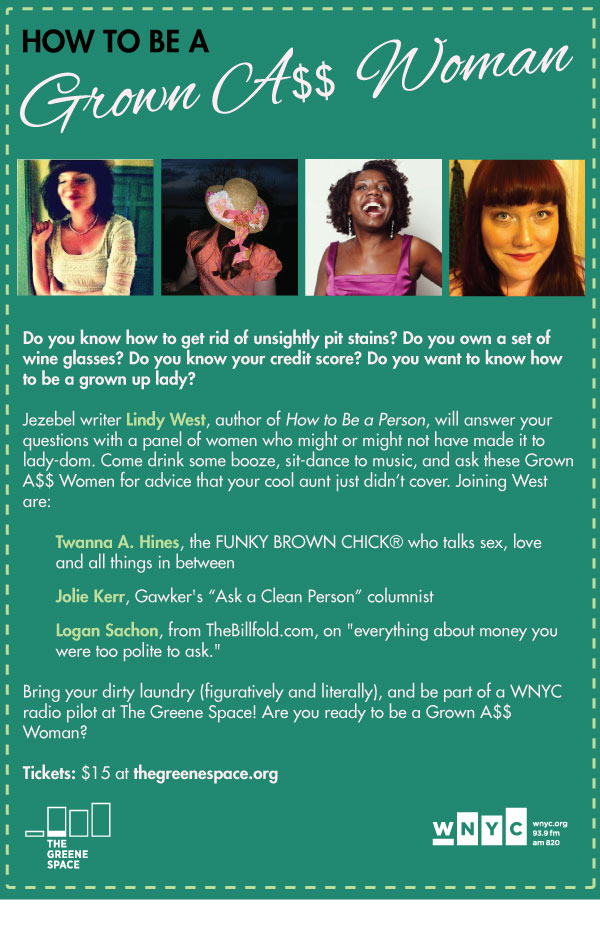 I'm a slut. You're a slut. Everyone is, apparently, a slutty slut. At the event, I'm gonna harp on "grown up" ways to talk about sex and manage our sex lives because, well, that's what I do. And, because it's 2013 and adults should be able to sleep with each other and still get jobs, have credibility, and don't get called freaky sluts by news anchors.
Screw around a lot. Don't have sex at all. Hang somewhere in between. Your choice. Why? Because you're a grown ass woman (or man!), and you can manage your sex life with consenting adults as you please. "I'm the one that's got to die when it's time for me to die, so let me live my life the way I want to." Jimi Hendrix, everybody! See you at the show.