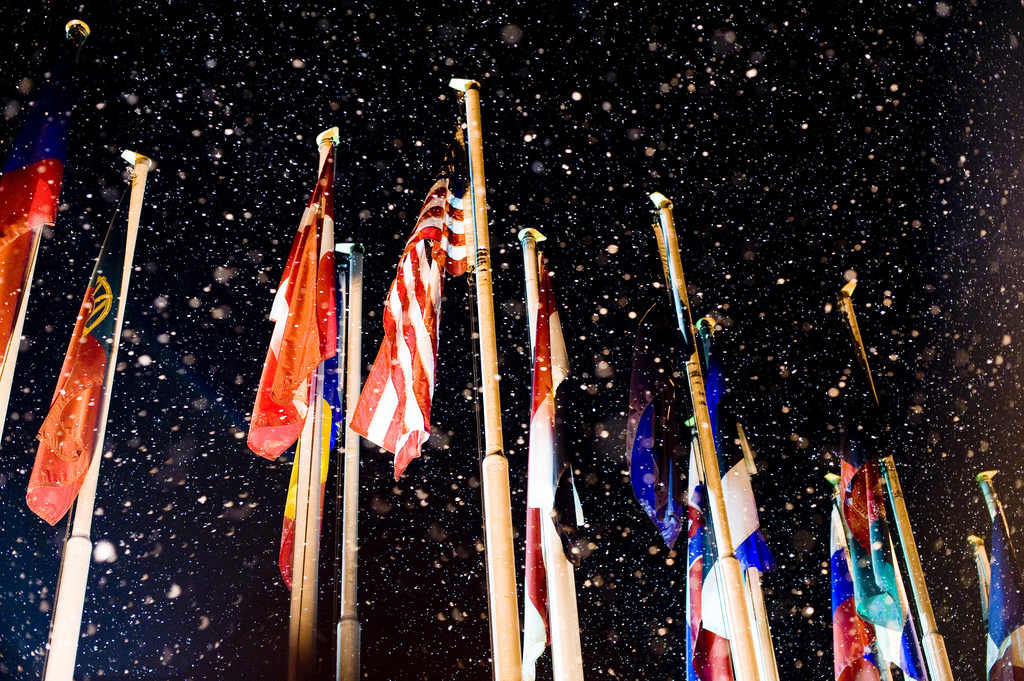 Whoa, Thomas R. Pickering and Edward J. Perkins!! If you haven't already checked out their Washington Post article, "The Foreign Service is too white. We'd know — we're top diplomats," you should. And, if you don't already know about Foreign Service career options, get the scoop.
I think I've already told this story, but I started my career with State Department via a Foreign Service fellowship for Americans interested in interning at the Embassies in Paris and The Hague. Fluent in Dutch, my French-speaking abilities pretty much rival those of toddlers. So I applied to The Hague. Plus I was living in The Netherlands at the time, taking graduate courses in international affairs at Universiteit van Amsterdam's International School for Humanities and Social Sciences.
Stop. Wait. I should admit, earlier, I didn't even know careers in Foreign Service existed. In previous years, I'd found out when a recruiter came to my undergraduate campus, Illinois State University — an effective outreach strategy mentioned in the WaPost piece. I was a bright, young country bumpkin. I wanted to make a difference, travel the world, experience other cultures, and learn languages. So, yeah, I was super excited a decade later, and genuinely honored, when they picked me from the competitive pool!
Me and a white dude named Phil. We were the the only two candidates selected to serve in The Hague. 
I love the US. I love being an American. Patriot Spice for the motherfucking win. Nevertheless, after very wonderful work experiences with the team in Holland, I just didn't think my talents were best suited to the Foreign Service at the time. I'm more at home in education and outreach, using media and entertainment to bring about social change — especially in areas like poverty reduction and increased sexual and reproductive health. That said, I fully support much of what Pickering and Perkins said, and I'd encourage anyone interested in diplomacy to consider a career in Foreign Service. Who knows. I may find myself abroad again one day. They need more quirky people, freaks, geeks, brown folks, sluts, adults who grew up poor, and others. From the article's authors:
How can the Foreign Service draw upon the country's total talent pool? The challenge isn't only eliminating the last vestiges of discrimination but also actively recruiting the most talented and dedicated people from every segment of society, especially those of great ability but limited means.

When the Foreign Service drew upon a narrow swath of the population, most future diplomats already knew people who had represented the country overseas. As part of their upbringings, these young people acquired the mannerisms that would make them at home in the Foreign Service. To diversify the diplomatic service, we must recognize that promising young people from less privileged backgrounds do not enjoy these advantages and assurances. They need to know that the Foreign Service welcomes their skills and experiences. They need role models with whom they can identify. And they need the reassurance that diplomacy can be rewarding and remunerative.

— Thomas R. Pickering and Edward J. Perkins, ""The Foreign Service is too white. We'd know — we're top diplomats,"