It's here! Check out Twanna's curated list of holidays, awareness campaigns, and cultural celebrations taking place this month. Stay timely and learn more about the wide variety of April days to remember.
Medicaid Awareness Month
Did you know Medicaid was created in 1965 to support people who needed help paying hospital bills and medical insurance? Now, the program helps cover a wide array of services like prescription drugs, nursing home expenses, long-term care — and, yes, family planning services (e.g. pregnancy tests, STD testing & treatment, HIV testing, cancer screenings, etc). Today, nearly 75 million people are now enrolled in Medicaid. During Medicaid Awareness Month (April), education and advocacy around this program become a focus for many health advocacy organizations. Learn more about this essential program and, most importantly, how to protect it.
Volunteer Appreciation Month
So much of the work nonprofits do could not happen without the help of volunteers! Show appreciation for your volunteers this April by celebrating them — some great ideas can be found here.
National Child Abuse Prevention Month
Child abuse in the United States has been described as an "epidemic." According to the U.S. Department of Health & Human Services, in 2017, child protective services agencies received an estimated 4.1 million referrals involving approximately 7.5 million children. During National Child Abuse Prevention Month, organizations and agencies highlight education and prevention strategies they're using — and what still needs to happen — improve the social and emotional health of children and families. This year's theme for is Strong and Thriving Families.
Alcohol Awareness Month
Created in 1987 by the National Council on Alcoholism and Drug Dependence, Alcohol Awareness Month has a couple goals:
Reduce stigma around alcoholism
Increase outreach and education around alcoholism and recovery
The month kicks off with "Alcohol-Free Weekend" on April 5-7 … no judgements if you don't participate, or if you do. In either case, the point of the weekend is to raise awareness around potential alcohol abuse. This year's theme? Help for Today, Hope for Tomorrow.
National Minority Health Month
Sponsored by the Office of Minority Health, the goal of this annual observance is to eliminate health disparities among African American, Asian American, Latina, and Native Americans. This year's theme: Active & Healthy. Let's all encourage people to undertake moderate to vigorous exercise regularly.
Sexual Assault Awareness Month
The purpose of this month is to:
Raise awareness of sexual violence as a public health, human rights, and social justice issue; and
Educate individuals and communities on sexual violence prevention.
Coordinated by the National Sexual Violence Resource Center (NSVRC) and other anti-sexual assault organizations, a wide variety of government and community-based organizations host events. Visit the NSVRC website to download a campaign toolkit or to get help with planning your own event. See the film Roll Red Roll this month.

STD Awareness Month
According to the Centers for Disease Control and Prevention, between 2013-2017:
Chlamydia cases remained at record highs;
Gonorrhea cases increased by 67%;
Syphilis cases nearly doubled.
During STD Awareness Month, health organizations across the country work to increase awareness around sexually transmitted diseases (also known as Sexually Transmitted Infections) and to educate the public about prevention, testing, and treatment. For more information on the month and about STIs themselves, visit the CDC or the American Sexual Health Association.

Tuesday, April 5
American Birth Control League is Incorporated in New York
Nearly a century ago, Margaret Sanger founded the American Birth Control League (ABCL). Widely considered to be the first organization focused on women and birth control, ABCL's mission was to advocate for women to be legally and medically able to make their own fertility decisions. Eventually this organization joined with the Birth Control Federation of America to become the Planned Parenthood Federation of America. While the ABCL played a pivotal role in America's reproductive rights movement, the founder's controversial support of eugenics has somewhat tarnished the work of the organization she founded.

Booker T. Washington's Birthday (1856)
Educator, author, speaker, and community leader Booker T. Washington was one of the most notable — and controversial intellectuals of the post-Reconstruction era. Born into slavery in 1856, after putting himself through school, he attended college at the age of 16. After teaching at what is now Hampton University, he became the first principal of Tuskegee University in 1881. Washington and fellow intellectual W.E.B. DuBois argued over how Black Americans could uplift the community and gain constitutional rights. Washington felt that this could be achieved strictly through economic and moral advancement, instead of taking political and legal actions. He also advocated for Black Americans to "compromise" with regards to segregation. (However, he is known to have secretly contributed funds to the legal fight against segregation.) Washington wrote several books, received many honors both during and after his lifetime, and will always be remembered for his contributions to American culture and thought.
Friday, April 8
Kinsey Institute for Sex Research incorporated in Indiana
Dr. Alfred C. Kinsey had been a lecturer on marriage and family for nearly a decade by the time he established the Institute for Sex Research (ISR) on the Indiana University campus in 1947. According to the organization, when it was first established, the ISR had two primary goals: to continue researching human sexual behavior, and to administer research resources. Dr. Kinsey was the director of the ISR from its beginnings until his death on August 25, 1956. During his leadership, the Kinsey Reports became a talking point in American culture.
Sunday, April 10
Dolores Huerta's Birthday (1930)
If you've ever chanted, "Si, se puede," you're chanting Dolores Huerta's inspirational catchphrase. Labor leader, civil rights leader, and all-around badass Dolores Huerta turns 89 today. Huerta has spent the vast majority of her life as an organizer, first co-founding the Stockton chapter of the Community Service Organization, and then the Agricultural Workers' Association. However, she's probably best known for founding the National Farm Workers Association (now known as United Farm Workers of America) in 1962 with fellow activist César Chávez. Over the last few decades, Huerta's focus has been on increasing Latinx political representation.
Monday, April 11
Fair Housing Act passed (1968)
Signed into law by President Lyndon Johnson just one week after Dr. Martin Luther King, Jr.'s assassination, the Fair Housing Act was intended to prohibit several types of housing discrimination. This followed years of advocacy for housing rights, including a failed attempt in 1966 to pass a civil rights bill ensuring fair housing. Twenty years later, the Fair Housing Amendments Act expanded the 1968 law to prohibit discrimination in housing based on disability or on family status.
Monday, April 18
Tax Day
Tax Day, as we now know it, was not made law until 1955, when sweeping changes were made to the tax code. The very first Tax Day, in 1914, was set for March 1st. Four years later, the Revenue Act of 1918 moved the date to March 15th (giving an American twist to "The Ides of March!"), and that's where it stood for 37 years. When stating why they moved the date again, lawmakers explained that the later date of April 15th would help both taxpayers and the IRS. Hmm. If you haven't yet completed your civic financial duty, visit the IRS to apply for an extension.
National Columnists' Day
Established by the National Society of Newspaper Columnists in honor of fallen colleague Ernie Pyle, this is a day to celebrate column writers around the world and their work. Our founder has written several columns herself, first with Nerve magazine, and most recently with Metro International newspapers. See more of her writing here.
Friday, April 22
Earth Day
The National Women's Law Center reminds us, "By endorsing the principles of Reproductive Justice—including the right to bear and raise children in healthy environments—you are advancing Environmental Justice." Read and share their five tips for supporting both movements:
"Recognize women and children suffer unique effects of environmental hazards and advocate for policies that improve reproductive health and pregnancy outcomes."
"Support the right of all parents to raise their children in healthy environments by advocating for the equitable distribution of green space, walking and biking trails, and playgrounds in low-income communities."
"Urge regulatory protections and safer labor practices for those exposed to toxic chemicals in industries dominated by low-income workers and Women of Color. Protections ought to increase awareness of potential harms and inform workers of their rights without promoting employment discrimination against pregnant, potentially pregnant, or nursing women."
"Support programs that promote gender equality and improve women's economic conditions. Increase access to safe and affordable contraceptives and abortion and oppose coercive solutions to environmental problems that limit reproductive autonomy, such as employment policies that require workers to prove they are infertile in order to work with substances that cause birth defects."
"Encourage agencies, such as the EPA, FDA, and OSHA, to pass and enforce regulations requiring industries using or producing chemicals to regularly test, report on, and reduce the toxicity of their products. Dismantle or repeal existing regulations that place the burden of harmful environmental exposures on poor communities and Communities of Color."
Sunday, April 23
Loretta Lynch becomes first African American woman to be Attorney General
Nominated by President Obama, Loretta Lynch was confirmed as the nation's most senior law enforcement official on this date in 2015. During her two-year tenure she helped secure federal hate crime charges against the Charleston church shooter, worked with the FBI on the Orlando nightclub shooting case, and indicted leaders in soccer governing body FIFA for corruption.
World Book Day
First established in 1995 by UNESCO, this purpose of this awareness day is for people around the world to develop an appreciation of reading, learn more about publishing, and increase awareness of copyright issues. Interestingly, April 23rd was originally chosen as several prominent authors have been born or died on this date, including Shakespeare, Cervantes, Manuel Mejía Vallejo, and Halldór Laxness. Stay safe on this day, friends!
Sunday, April 24
National Infertility Awareness Week, April 24–30
RESOLVE: The National Infertility Association, founded the first National Infertility Awareness Week in 1989. During this awareness week, advocates seek to eliminate stigma around infertility; address issues with access to treatment, adoption, or third-party options; and provide support to anyone facing infertility. This year's theme is #InfertilityUncovered.

Monday, April 25
Anniversary of March on Washington for Lesbian, Gay, and Bi Equal Rights and Liberation (1993)
Thought to be one of the largest protests in the community in U.S. history, the march focused on civil rights for the LGBTQIA community, including:
Passage of a lesbian, gay, bisexual, and transgender civil rights bill;
Repeal of sodomy laws;
Increase in funding for AIDS education, research, and patient care;
Legislation preventing discrimination in the areas of family diversity, custody, adoption and foster care.
Exactly how much progress has been made over the last 26 years is a matter of opinion; this article points out that the need for advocacy continues.

Tuesday, April 26
Lesbian Day of Visibility
First celebrated in the U.S. in 2008, Lesbian Visibility Day is now a worldwide observance to express pride, recognize the achievements of lesbian trailblazers, and celebrate diversity within lesbian culture. #LesbianVisibilityDay
National Immigrant Resilience Day (NIRD)
This day of resistance is led by youth-focused immigration organization United We Dream. On National Immigrant Resilience Day, educational institutions (and individuals!) are urged to support undocumented students, fight against deportation efforts, and ensure places of learning are welcoming to all immigrants. Get more information on NIRD at the United We Dream website.
Wednesday, April 27
Coretta Scott King's Birthday (1927)
Activist and widow of Rev. Dr. Martin Luther King, Jr., Coretta Scott King was born in Heiberger, Alabama. After graduating from high school as the valedictorian of her class, she left Alabama to attend Antioch College in Ohio. She originally planned to become a teacher, however, the local school board would not allow her to teach. She then moved to Boston to attend the New England Conservatory of Music in Boston. It was there she met her future husband. After they married and relocated to Montgomery, she also participated in marches and joined him at his speeches. While she had begun some activism work apart from Dr. King, after his assassination she became even more prominent, leading marches, establishing The King Center, and advocating for a national holiday in honor of her husband's birthday. In her later years, she became an anti-apartheid activist, and an advocate for HIV/AIDS prevention and LGBTQIA rights. She died January 20, 2006.
Saturday, April 30
Adopt a Shelter Pet Day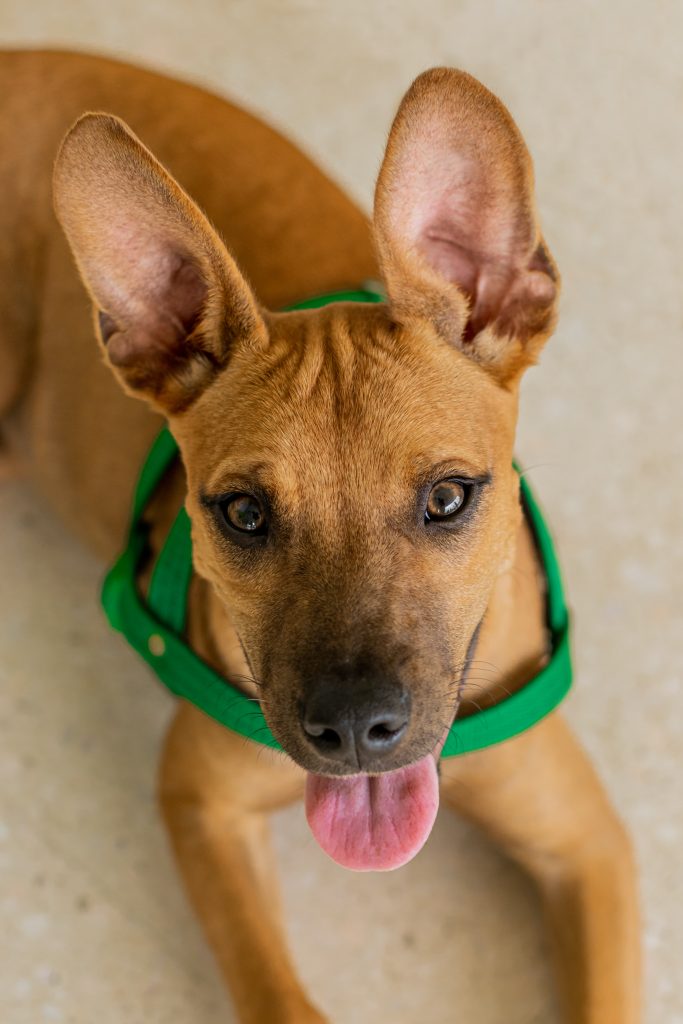 If you're thinking of adding a furry family member to your home, consider skipping the breeders and heading to your local shelter instead. With thousands of animals placed in shelters daily, there's never been a better time to help an animal find their "fur"ever home! Our founder adopted two shelter cats, and her life hasn't been the same! Learn more about adopting a pet.
---
Do you have an April day that is especially important to you? We can help you incorporate it into your content calendar. Give Twanna a shout.