This is how it started.
You may have heard my story. Raised in rural Illinois, I was a recipient of abstinence-only programs. As a result, when I became sexually active in my twenties, I lacked the most basic understanding of human sexual anatomy and health. I strongly felt I needed to build a space where adults could discuss their sexual health openly without fearing judgment.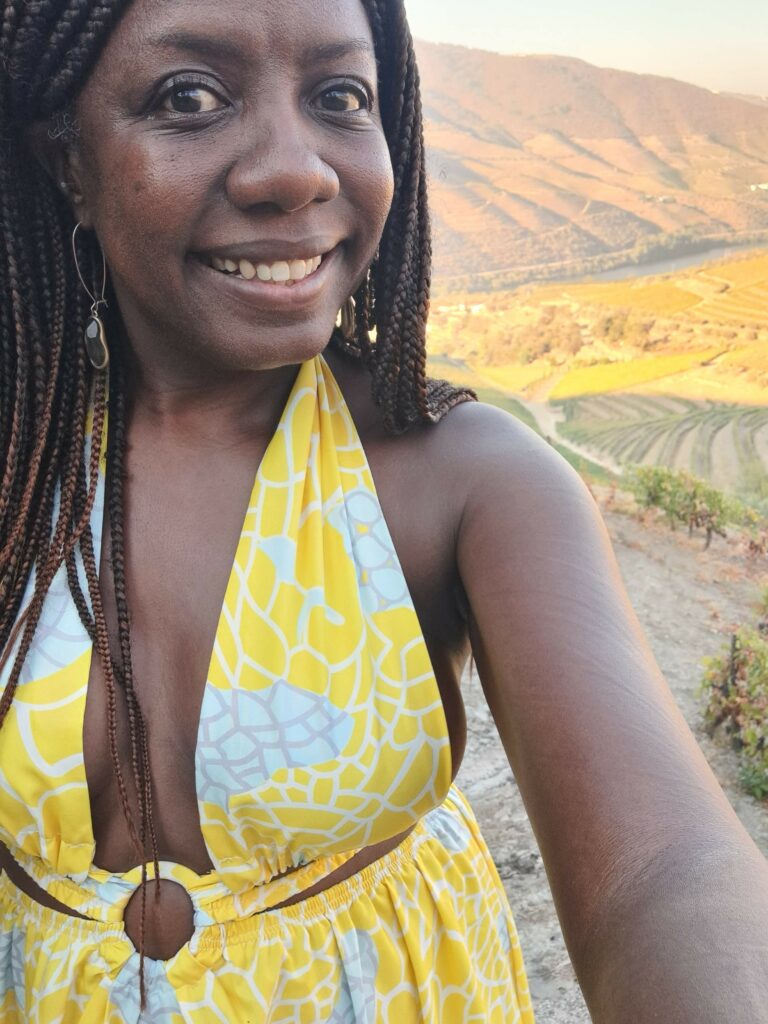 In 2005, I founded FUNKY BROWN CHICK®. That's the year I ditched a safe, stable life in Illinois' bosom to leap into the big unknown. I moved to New York City to chase my dreams of becoming a writer. I took a risk. I jumped. I landed on my ass.
I launched a pseudo-anonymous blog called funkybrownchick, in part, to vent. Three things about me will likely never change. I've always been quirky: FUNKY. No matter in which countries I've lived, or which words describe my ethnicity therein, my skin remains the same color: BROWN. I'm also very femme in visual presentation: CHICK. I linked my name, face and words when Nerve magazine offered me a dating column. Awestricken, and still a midwesterner at heart, I couldn't believe it: People get paid to write?!
I accepted their offer.
In the years since, I've appeared on CNN, NPR, Sirius and other outlets around the globe. I've written articles about sexual health published by NBC News, The Guardian, Lifetime, Fast Company, and other entities. Having grown up in small-town Illinois, this is all very exciting. Still, I battle my own demons like everyone else does, downplaying how much I've fought to earn what I've accomplished.
FUNKY BROWN CHICK is growing.
Throughout much of my writing career, I also worked a second full-time job, because I'm neither rich nor sponsored by a husband.
In 2018, I took another risk. This time — with much more age, experience, and savings — I landed on my feet. I stopped working for other people. I added a second line of business to the firm, and I brought on a team.
Now, in addition to supporting my creative endeavors, the firm supports our clients' missions by helping them reach even more people. Learn more about our work.
Got that? Two lines of business.
Line 1: Creative endeavors to spread sexual health education.
Line 2: Digital strategy, social media, and data analytics to support small businesses, nonprofits, and international NGOs aligned with our areas of impact.
Starting in 2022, as the next stage in my personal and professional growth, I began working remotely from Lisbon.
Can an American work in Portugal? Yes. That's the short answer.
If you're interested in learning more about the differences between Golden Visas and D7 Visas, tune into my segment on the Black Women in Europe podcast when it launches on September 8. They kindly invited me as a guest.
In addition to talking about S-E-X, I spoke about chasing your life's passions all over the globe. You deserve it — especially if you aren't rich.
It's been said, "The half of knowledge is to know where to find knowledge." As someone who grew up without a lot of money, one of the ways I lift others as I climb is by sharing information as broadly and widely as possible.
At this point in my life, I've lived and worked full time in a couple dozen cities spread across three (Portugal makes four) countries. I'll stay in Portugal as long as it makes sense, and as long as it brings me joy.
And joy it brings.
I'm so incredibly happy in this beautiful country. It suits my soul well. To bring you along on my journey, I'm reigniting our firm's blog. That's where you'll learn more about the firm's opinions, work, and successes in sexual and reproductive health — as well as our nine areas of impact. Those will be written by various members of the team.
On Fridays, I'll try to post a more personal update about what's it's like to live and work remotely. Remember, when you're in the mood for more pleasure than business, you can also get a love letter delivered directly from me to you. Sign up for a Tiny, Private Love Letter.
Building a new life abroad while also working full time pulls a lot of my energy. I'm learning to balance that a bit more — and to say no to getting some things done. Be gentle with me. Sometimes I may not get around to posting some of the updates on time. In those cases, check my Instagram stories for the latest quickie updates via photos and videos.
Wishing everyone peace within your soul.