Happy International Women's Day. (Feliz dia da mulher!) With rising fascism in America – according to an NPR survey, 64% of Americans believe democracy is in crisis – we know that it's important to focus on joy and inclusion. On the joy front, our firm has come up with a list of things to remember, reasons to celebrate, and examples from history that have taught us what MLK says is true "the arc of the moral universe is long but it bends toward justice."
March 1 – 31, 2023
Women's History Month
All major accomplishments by people should be acknowledged. However, people who identify as women (including trans women) historically have been the least celebrated. That's where this month comes in! Like many other celebratory months, it started as a week in 1980 following the petitions of advocates in 1978. By 1987, the week received a month-long observance. This month, why not celebrate by visiting, supporting, or donating to some women–focused museums?
Further, we're overjoyed to see more organizations – especially those serving youth – becoming more inclusive. Yay, Boys and Girls Club! Yay, Girl Scouts!
National Colorectal Cancer Awareness Month
Did you know that colorectal cancer is the third leading cause of cancer-related deaths for men and women in the United States? This year will mark three years since Chadwick Boseman died of it. We'll always remember his quote from Black Panther: "In my culture, death is not the end. It's more of a stepping off point. You reach out with both hands and Bast and Sekhmet, they lead you into a green veld where you can run forever." Even still, we want to remind you to get screened.
Endometriosis Awareness Month
Although endometriosis may affect nearly 200 million women worldwide, many are misdiagnosed. Join people around the world in raising awareness of this devastating disease. Use your platform to get informed, tackle misconceptions, and support those who are affected. More information and support can be found here. #EndometriosisAwarenessMonth
March 2
SheDecides Day
SheDecides was born to combat the Global Gag Rule. SheDecides is a movement that fights for gender equality and abortion rights; it also empowers women, girls, and young people to be in control of their own bodies, lives, and futures. Visit the SheDecides website to learn more.
March 3
Anniversary of the Woman Suffrage Procession
Let the overturning of Roe v. Wade be a reminder that any progress, any right, that's won must be retained. The moment we start thinking, "well, that's never going to happen," is when we get complacent. Even something as simple as women having the right to vote is very recent. Frustrated by slow progress in the movement for national voting rights for women, activist Alice Paul and the National American Woman Suffrage Association organized an innovative suffrage protest event in Washington D.C., in 1913. During the Woman Suffrage Procession, an estimated 8,000 suffragists marched on Pennsylvania Avenue the day before Pres. Woodrow Wilson's inauguration. Designed to attract as much attention as possible, the organizers stated they chose this particular day to march as "…a spirit of protest against the present political organization of society, from which women are excluded." It's important to note that this was for white women. Procession attendees included women from around the world and luminaries, including Ida B. Wells, Helen Keller, and Nellie Bly. Though, Black women didn't get it until the 19th Amendment was passed. Learn more about this protest and check out some excellent pictures from the event.
International Sex Workers' Rights Day
Originally organized by the Indian sex worker collective Durbar Mahila Samanwaya Committee (which translates to "Unstoppable Women's Synthesis Committee"), the first International Sex Workers' Rights Day came about in 2001. We celebrate the many people that have joined the fight since. To partner with or help the cause, donate to Honoring Individual Power & Strength (HIPS).
March 8
International Women's Day
The FUNKY BROWN CHICK is a socialist firm. Socialist organizations have held crucial roles in so many great things like weekends, vacations, and even the very day we celebrate here – International Women's Day! The United Nations adopted International Women's Day as an official day of recognition in 1977 to celebrate the accomplishments of people that identify as women globally. #InternationalWomensDay
March 10
National Women and Girls HIV/AIDS Awareness Day
Today we celebrate the many medical advancements made over the past few years to treat HIV/AIDs patients. In fact, the first woman and third person living with HIV has reportedly reached an undetectable viral load through treatment. National Women and Girls HIV/AIDS Awareness Day supports women and girls living with HIV and AIDS. Find resources and ideas on how to observe this day on the OWH website.
March 12
National Girl Scout Day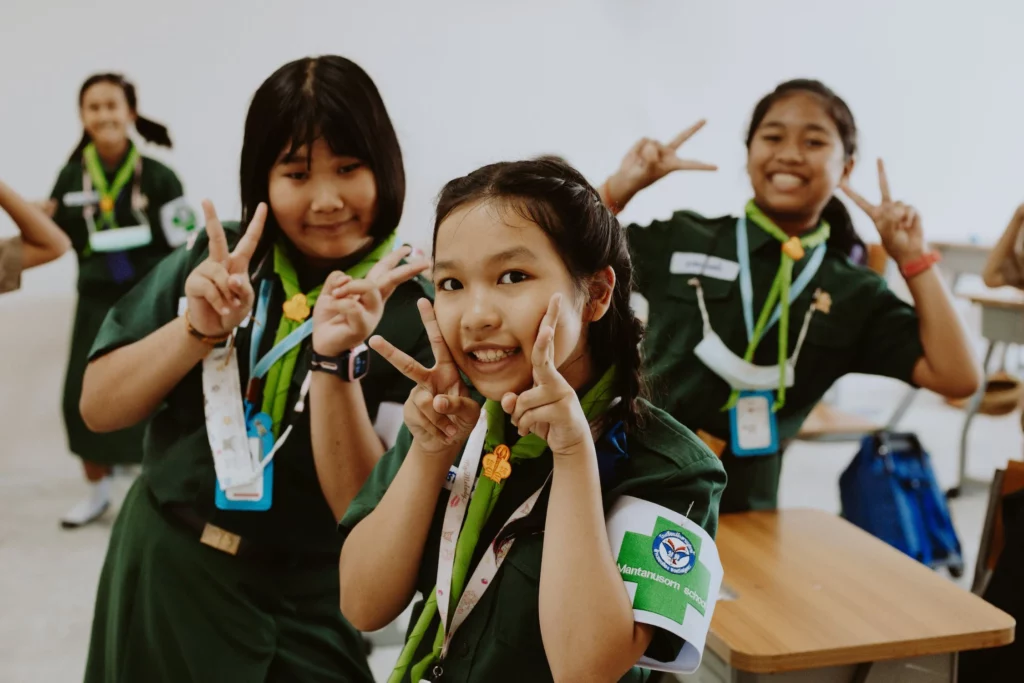 Celebrate the nation's favorite cookie sellers today! We shouted out Girl Scouts earlier. We support their mission to bring their dreams to life and work together to build a better world. Learn more about the organization's leadership development program. #NationalGirlScoutDay
Daylight Saving Time Begins
If you live in the U.S., "spring forward" at 2 a.m. today. You've likely gotten used to losing an hour of sleep during this time every year, but that could be coming to an end. The Daylight Savings Time 1966 law officiating the day is being challenged in legislation. For those of us working in progressive spaces, a common sticking point for those who resist change is that "change is hard" – yet, here are, literally changing TIME. We've done it for years, we've changed how we do it, and it is different in every country. Ditto for folks who say, "I don't talk about politics." The literal seconds of your day — and whether they're observed during daylight savings or not — are political.
March 17
St. Patrick's Day
The Saint Patrick of this well-known Irish holiday was not actually Irish by birth. Having been brought to Ireland as an enslaved person, he is credited with bringing Christianity to the country. Knowing his roots, we are reminded that race is a social construct; we recommend the book, "How the Irish Become White." It's beautiful that these days, people of all nationalities can come together to celebrate. Many observe the day by attending a parade or spending the day socializing – now let's make sure we keep everyone safe (another area where gun violence is affecting life in the U.S.).
March 20
World Storytelling Day
Aligning with the yearly Spring Equinox (aka the first day of Spring), this day has existed since the 90s, with the first one taking place in Sweden. Now a global celebration, World Storytelling Day focuses on oral storytelling, with a different theme named every year. Yet today, the internet is pushing storytelling into a visual-first medium. Various visual platforms are seeing exponential growth in users, including TikTok (834 million monthly users) and YouTube (2.6 billion users in 2022). How you participate is up to you – check out this Facebook group to learn more about upcoming events.
March 21
International Day for the Elimination of Racial Discrimination
Established by the United Nations in 1966 to commemorate the Sharpeville Massacre, this day challenges governments and individuals worldwide to embrace the human rights of all by eliminating all forms of racial discrimination. A key step in the movement is education. As the Legal Defense Fund states, "Truthful and inclusive discussion about United States history – like the Trail of Tears, Selma Bridge Crossing, and the oppression of religious minorities – are essential to accurate and quality academic instruction and reduce the rate of school-based racial discrimination." Show your support for this day by using #fightracism and #Standup4humanrights on your social media.
March 24
Birthday of Birth Control Pill Founder John Rock (1890)
An interesting but little-known fact – the man whose research led to the development of the birth control pill was a devout Catholic – and the Catholic Church currently bans birth control. Despite the resistance of the Church to the drug he helped create, Rock remained a staunch advocate for the rights of married women to control their reproductive destinies. Rock's example isn't a rarity; there is the Religious Coalition for Reproductive Choice and the Unitarian Universalist's curriculum Our Whole Lives. We love it when people of faith embrace reproductive freedom.
March 25
The Triangle Shirtwaist Factory Fire (1911)
On this day in 1911,146 people, mostly women, died in a preventable fire at the Triangle Shirtwaist factory in New York City. Learning from the negligence in this tragedy, we've seen a number of labor and safety laws. With more than 152 million employed U.S. civilians, celebrating, maintaining, and growing labor safety efforts remain paramount.
March 26
Support Women Artists Now Day (aka SWAN Day)
Developed by feminist arts activists Martha Richards and Jan Lisa Huttner, 2023 marks the 16th anniversary of this day dedicated to highlighting the diversity and power of women's art and woman-identified artists. Congratulations to the women who've won BAFTAs and the people up for Oscars. And a special congratulations to Viola Davis for achieving EGOT status. Learn more about the history of SWAN Day.
March 27
Muslim Women's Day
It was created in 2017 by author, writer, and online activist Amani Al-Khatahtbeh to celebrate and center Muslim women. Muslim Women's Day encourages Muslim women, girls, and allies to stand in solidarity globally. In honor of celebrating and supporting, read a growing number of books by Muslim women. #MuslimWomensDay
March 31
Transgender Day of Visibility
In response to a lack of positive public celebrations for the transgender community, Rachel Crandall Crocker, Executive Director and Co-founder of Transgender Michigan, created the Transgender Day of Visibility (TDoV). While the Transgender Day of Remembrance (Nov. 20) is to memorialize those who have died (about 20% of transgender and nonbinary youth attempted suicide), the purpose of TDoV is to celebrate the living. A special thanks to everyone who called out the New York Times on how they failed to progress in their coverage of the transgender community. Here are some ideas on amplifying TDoV and supporting the trans community generally. #TDOV
---
We hope you have a wonderful Women's History Month. If these kinds of newsworthy things and celebrations are interesting to you, we should probably be partnering. We can help you grow your content calendar, redesign your website, launch a digital campaign to increase voter engagement and more. Hit us up! Our clients and partners represent a wide variety of sectors and communities, from U.S.-based nonprofits to international NGOs to small, independent businesses. One thing we all have in common? A commitment to progressive values.