When we received 829 applicants for one job, it was a higher number of applicants than expected. Needless to say, we were humbled. But, it also created a few logistical challenges for our small business. Namely, how do we process nearly 1,000 people? How do we narrow the group down to select just 1 candidate (who you hope will be the right one)? To pull back the curtain on our processes, we'd love to share how we did it!
Before all else, the first step — a pre-step, if you will — is to actually understand you need help. When we posted an opportunity for a part-time Executive Assistant, it was because we needed someone to help manage team schedules, support efforts to create presentations and documents, field various incoming requests, and otherwise support both Twanna and the team. The pain point we were trying to solve is that our founder was buried in administrative tasks associated with running a small business and a busy, dirty martini-filled social schedule — on top of also managing tasks associated with setting up life that recently migrated from one country to another.
When you're bringing a new person onto a small team, as much as we'd like to pretend you can easily lay everything out and everything will work, we can't. Life happens.
Professional developments

: Although we created the job to reduce bottlenecks, figuring out a way to process nearly 1,000 people — including managing unsolicited emails, calls, IG DMs, FB messages, LinkedIn messages, etc. from eager candidates who want to stand out — was honestly wildly difficult. The team felt it. Our founder felt it. We tried to do everything we could to help make sure our clients didn't feel it; however, if anything, we were delighted that our clients were relieved to hear we were expanding our capacity to take on even more work.

Personal developments

: And, of course, there are life challenges — such as a friend dying by suicide. For many reasons, the past six months were harder on Twanna than she'd probably ever admit publicly. If you're interested, she processes her thoughts in writing. For over a decade, she has written a newsletter that now has nearly 3,000 subscribers. It's called Tiny, Private Love Letter. It's free. Sign up for updates because she's going to start publishing those again.
"Life is what happens to you when you're making other plans."

The Beatles
About hiring the new position for our firm, we know this much is true: When everything still isn't working out exactly like you thought it would, you still have to sort it out.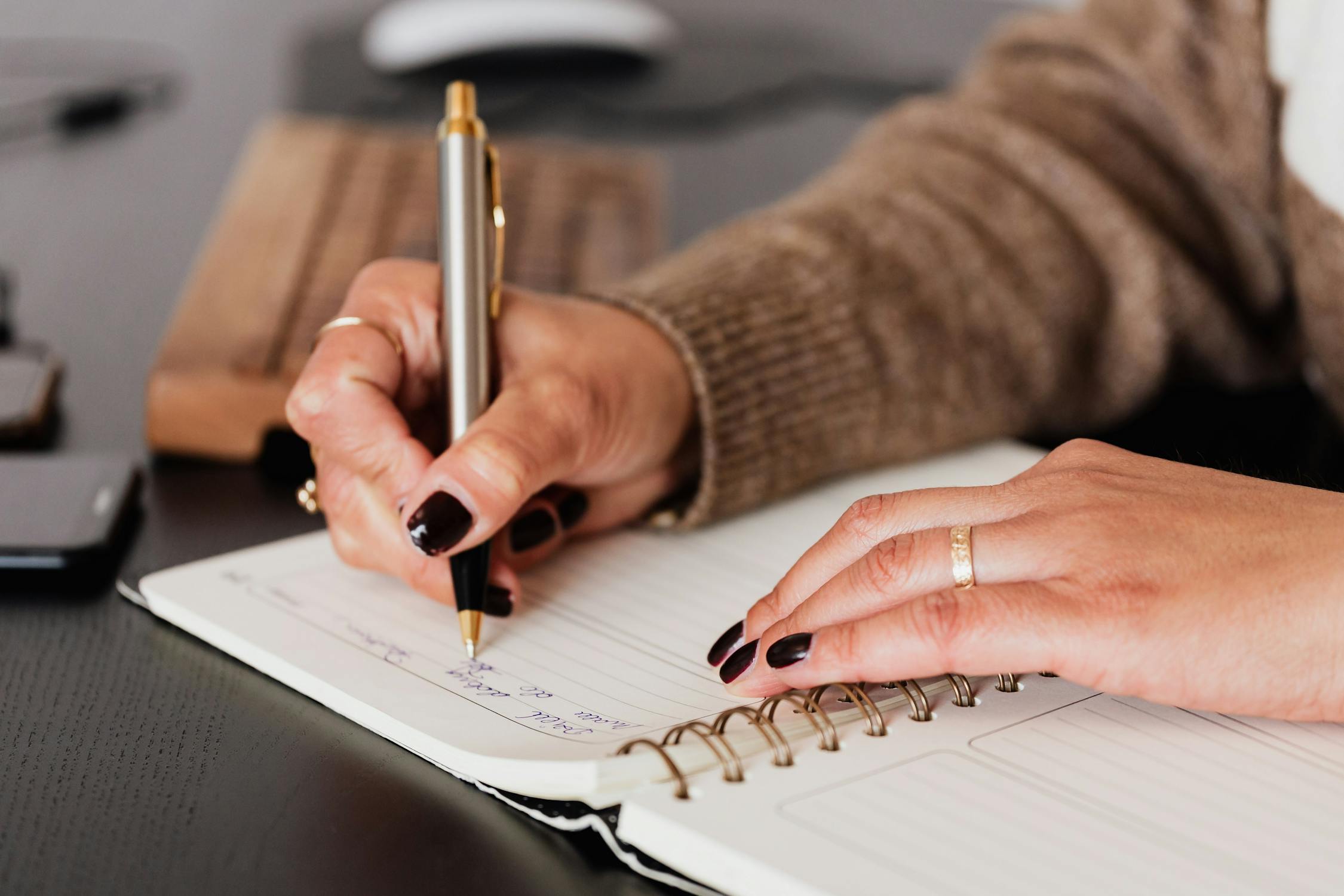 Here's how we did it when it came to managing 1,000 applicants:
Step 1: Create a Process
Our team includes a recruiter (that's how we got so many great candidates, including an NFL player for an EA), and a strategist (Eric).
Together, our team worked through how to process everyone. Eric suggested we should avoid looking at resumes until we included a screener to test for culture fit FIRST. Then and only then, look at skills. We thought that was a great idea! Skills can be taught. Fit within the firm's culture can't.
Step 2: Reconsider your needs
We're a small and agile firm, so we always have more work than hands to do it. We kept an open mind about hiring more than one person. That way, if we got to the end of the process and ended up with several perfect candidate's, we could scope out multiple jobs to match the selected candidate(s) abilities' to our firm's needs.
(Pssst! In the end, we split the job. The first new hire, an Executive Assistant, started on April 24. The other one, an Operations Specialist, started on May 8.)
Step 3: Ask the Right Questions
As we mentioned above, we loved Eric's idea to create a screener. Therefore, prior to the interview, we sent one to all of the applicants. If you're curious about what our screener included, we asked:
Traditional questions

: Flexible hours aren't always guaranteed with remote opportunities depending on the needs of the role. Even for a firm like ours, where all positions are remote and everyone can set their own working schedules, we knew we'd need an EA to do things like augment AI notetaking by translating those notes into tasks for our project management system. It would be helpful if they, the human, actually attend the meeting as well. So we needed someone who could also be available during our business hours if or when needed.

Untraditional questions

: This was the sweet spot, where things really mattered for firm fit. As one example of our untraditional questions, we asked: "We are a socialist/progressive firm, and our team members support a variety of important causes. Can you please share your thoughts about socialism and progressive politics?" One candidate answered: "Essays for an application to a part-time job are a waste of time. You could have sent these ahead as talking points, and had an in-person conversation back and forth about all of these concerns. I'd rather talk to a human than type in an essay like a high school social studies student. This tells me you are not very personable and don't want to get to know your candidates as humans, but just want them to give you the answers you want to hear. I have a lot more to offer in any role than just regurgitating whatever answers I find online to satisfy your requirements above." (Spoiler alert: We didn't pick them.) In fact, of the 829 applicants for the job, only 269 filled out the screener. We can't assume people who didn't fill it out weren't interested in the job. Perhaps they were; after all, they applied. That said, it's probably safe to assume people who took the time to fill out thoughtful, non-AI answers to the screener were possibly interested in the job a bit more. What's more? Some candidates demonstrated their familiarity with our values and provided answers that clearly conveyed their strong desire to work for a firm like ours: "Truly your general about us section on the job application truly stuck out to me. I fully believe in a world where can achieve such progressive outlooks of life with gun violence, women's rights, women's healthcare, voting rights, etc., and it is always so refreshing and exciting to see companies striving to help with these goals."
Step 4: Take and Review Your Notes
As a digital and data analytics firm that really understands relationships, we tracked everything. Screeners whittled 829 job applicants down to 269 screener respondents. Of that total, we welcomed 17 people to schedule their own interview. We had a few folks who didn't schedule their interview or, after they did, they didn't show up (some had already accepted other jobs). In the end, we interviewed 9 candidates and offered 2 of them jobs.
Both accepted.
After we onboarded the two new hires, we re-reviewed the resumes and other application materials for the people we didn't hire. We would gladly consider them for a future job, and people who apply to work for us get priority. Because we deeply re-reviewed our applicant data, we had a better sense of trends in applicants who applied for the role — and what skills interested candidates usually bring to the table.
Step 5: Know That You'll Mess Up
Let's face it. We don't always get everything right. Now that we have the new process in place, we're still getting in touch with people who applied for earlier jobs with our firm — and anyone who may have slipped through the cracks along the way. This is a more complicated task than you might imagine because some applicants sent us files in formats that didn't open, forwarded links to writing samples instead of the application materials we requested, or didn't include their full name in the application. We tried our best to accommodate and follow up with everyone and, in the end, that was enough.
In life, in love, and at work, healthy relationships matter to us. We'd love to offer you a chance to meet our newest hires! So, if you've read about and like how we approach our work — and the people who work with us — we should be working together. Get in touch with us and/or refer people our way.